An epic roadtrip across four countries in nine days, covering 2,300 miles across truly epic landscapes. Starting at the cliffs of Dover, driving through France, Germany, Austria, the north of Italy and back to home to Blighty through France.

Designed for the distinguished, born out of the love of driving.
22nd June 2019 - 30th June 2019
Additional dates available on request
BASICS

We have created a route through the heart of Europe and back, breaking the drive into medium and long drives.

We will be encountering awesome driving roads, mountain passes, a mixture of A and B roads, tunnels for some window open driving, and the odd few motorway blasts when required.

Hitting a new region daily, with time to explore points of interest on route and at select destinations. These vary from amazing landscapes and scenery, awesome car museums, luxury spas, and grand historic architecture.

At the end of each day, a cool hotel to relax and unwind and re-charge for another epic cross country run the following day.
PRELIMINARY ITINERARY
Dependant on you and your partners interest, we have ensured that the road trip not only caters to petrolheads but also to people who love travelling and discovering the new, with a variety of points of interest that can be naturally encountered on route. Below is an overview of the 9 day road trip. These are subject to minor tweaks, to ensure you experience the very best on the Black Run.

Please fill-out our short questionnaire at the bottom on the itinerary featured below. This will help us tweak and refine the tour to better fit your needs and requirements.
22nd June 2019 - 30th June 2019
Additional dates available on request
Please fill out questionnaire to find out more details.
THE LONG SLOG

SATURDAY // Miles: 410 // KMs: 660
Folkstone > Calais > Baden-Baden
Thrown into the deep end straight away, the first & last day is going to be all about covering as much ground as possible, as efficiently as possible - using the French auto-route to get ourselves to our first hotel close to Baden-Baden in Germany. Day 01 is all about positioning ourselves to maximise the fun driving routes for the rest of the trip.

We will be meeting at 9AM, within 15 mins drive of the Folkstone terminal, prior to check-in for the Euro-Tunnel. Arriving 45 minutes prior to departure, a short train journey will get us to Calais for 1030 am.

By 11am we'll be on the road for the long slog to Germany. We'll have a lunch stop in Reims two and a half hours into the drive. We then head back on the road to blast down to Baden Baden in time for our complementary introductory dinner at our hotel of choice or a nearby casual dining restaurant.

All hotel images shown throughout are for reference only - a similar class of hotel will be featured in the Black Run. Amenities such as pools, spas and outdoor spaces will be dependant on final hotel spec.
HOTEL: Parkhotel Luise Bad Herrenalb
KEY POINTS OF INTEREST
Porsche museum
Porsche factory tour
Views along the Black Forrest Highway
Triberg
THE BLACK FORREST

SUNDAY // Miles: 240 // KMs: 385
Baden-Baden > The Black Forrest > Stuttgart > Würzburg
The Black Run starts proper on Day 02. We explore the roads of the Black Forrest via the Schwarzwaldhochstrasse, pronounced "Black Forrest Highway" ;) We'll be encountering a mixture of pines, meadows, valleys and peaks, with numerous vantage points as we head south.

There are two route options here, both heading towards the same direction, but diverges an hour in to the run, dependant what each cars preference is.

Both runs take you to the home of Porsche - with the option of being able to not only visit their museum, but also have an official factory tour. (Interested parties will need to inform us well in advance to make the necessary arrangement - but payment will be taken directly by Porsche.)

After which we will head to our second hotel in Wurzburg - the capital of Germany's wine region.
Option 1 (5 hours 30 mins drive time) 385 KM
Heading out at 9AM, we'll be traversing the Black Forrest Highway. We'll make a quick stop an hour in to take in the views, and then continue south towards Triberg, with the option for you to explore Triberg Waterfalls on foot for a couple of hours, or to explore some other smaller mini runs in and around that area - which we will provide details for.

Grab some lunch at Triberg, and then we head towards Stuttgart to discover the home of Porsche.
Option 2 (4 hours 45 mins drive time) 310 KM
Heading out at 9AM, this follows the same format as option 1, but does not go as far south as Triberg, heading east earlier through more awesome forrest tarmac. This option allows you to enter Stuttgart earlier, and have lunch in the city before you head to the Porsche Museum.
HOTEL: Hotel Melchior Park
KEY POINTS OF INTEREST
Bad Mergentheim
Solymar Therme (Spa)
Multiple towns on route
Views along Romantic Strasse
THE LAZY RUN

MONDAY // Miles: 220 // KMs: 360
Wurzburg > Romantic Strasse > Munich
After breakfast, we head for the Romantic Strasse - the drive takes you through the heart of Bavaria. The beautiful route will let you encounter quintessential Bavarian towns.

We've purposely reduced the drive time on this route, to allow you to have multiple stops, and take in the scenery, and explore the many towns on route at your own leisure. Our lead car will stop on pre-determined locations, but each car is free to stop or not, as they like.

For those who would like a bit of rest and relaxation, we'd recommend a few of hours at one of the awesome spas we'll encounter on route in Bad Mergentheim, to get you prepared for some epic roads the following few days.

The day ends with us heading towards the Munich, with our hotel close to the BMW Museum for the following day.
HOTEL: Hotel Europa
KEY POINTS OF INTEREST
Alpine roads & landscape
BMW Museum
The Austrian Alps
Historic Castles
CASTLES IN THE SKY

TUESDAY // Miles: 165 // KMs: 265
Munich > Romantic Strasse > Fussen > Allgäu Alps > Innsbruck
Day 04 introduces more challenging roads. Our run begins with the option to visit to the BMW Museum. Giving ourselves a couple of hours there, after which we will re-join the Romantic Strasse to Fussen, where you have the chance to visit two beautiful castles, the Neuschwanstein and the Hohenschwangau (pre-booking tickets is recommended).

After a 2-3 hours of exploring the castles, we head out for an awesome drive crossing into Austria via an epic mountain pass.

Option 1 (4 hours 30 mins drive time) 265 KM
Recommended if you want more relaxation time, as above.
Option 2 (7 hours drive time) 315 KM
Recommended if you prefer to get the heart and mind racing, and be drained at the end. This option will let you set off earlier from Munich fore-going the BMW Museum, arriving in Fussen for lunch. After exploring the castles, you'll head towards Innsbruck, with the route taking you up to the Allgau alps and then back towards Innsbruck, arriving at our hotel an hour or so before sunset.

If 4 hours of mountain passes sounds like you thing… then this is the route to take.
HOTEL: Ramada Innsbruck Tivoli
KEY POINTS OF INTEREST
Grossglockner
Grande Strada della Dolomiti
Alpine driving
Bolzano
8,000 FEET HIGH

WEDNESDAY // Miles: 260 // KMs: 415
Innsbruck > Lienz > The Dolomites > Bolzano
We start early on Day 06. Heading out at 7am towards Fusch for around 10am. We'll take a short break before we head for the Grossglockner - a truly epic road that climbs high through the Austrian Alps. We've purposely built in enough time, for those who'd like to run the route a couple of times, but fear not - there's more ahead after lunch in Lienz.

Early afternoon, we'll set off to cross over to Italy through the great Dolomites. A demanding 4 hour drive via Grande Strada della Dolomiti taking us into Bolzano, a small city nestled in a green lush valleys, early in the evening.
HOTEL: Smart Hotel Saslong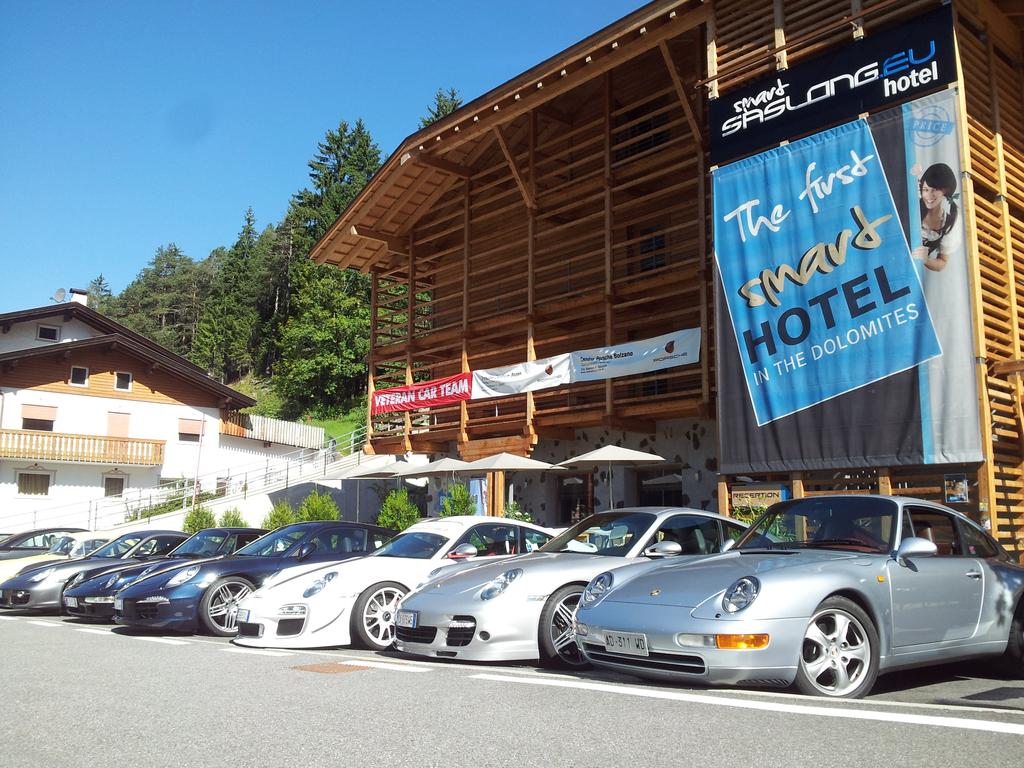 KEY POINTS OF INTEREST
Lake Garda
Strada Della Forra
Museo Ferrari
Museo Lamborghini
Museo Horacio Pagani
THE ITALIAN JOB

THURSDAY // Miles: 175 // KMs: 280
Bolzano > Bologna > The Supercar Triangle
After the last two days of epic alpine road driving, we now get back to a more relaxing pace - but only if you want to.

Option 1 (3 hours drive time) 280 KM
For those who want to spend the rest of the day relaxing, leaving Bolzano after breakfast, you can have a short 3 hour drive via the Autostrade, arriving into the outskirts of Bologna for check-in and lunch. After lunch, you can begin to explore the holy trinity of italian supercar museums, Museo Pagani, Lamborghini and Ferrari, - all within a short drive from each other. We suggest visiting two museums for this afternoon, and the third the following morning so to properly savour your visit.

Option 2 (4.30 hours drive time) 365 KM
If the last two days of high altitude driving hasn't yet drained you, then this is the option for you. Leaving Bolzano and heading towards Lake Garda. A beautiful drive, and lunch nearby the lake. But don't let the beautiful scenario relax you too much.

Straight after lunch we head towards Bologna, via Strada Della Forra. For those who don't know this road, to say its challenging is an understatement, also known as 'The Road of the Gorges' it's the road that was featured in the opening car chase scene in Quantum of Solace. This is by no means for the faint-hearted - it's high up, narrow, and right on the edge of the mountain. It may not be the longest road, but is known for it's awesome open rock tunnels and epic mountain landscapes. It's also one lane wide :o

Soon after we head towards one of the three museums, in the supercar triangle, and to chill out for the rest of the day.
HOTEL: UNAHOTELS San Vitale Bologna
KEY POINTS OF INTEREST
Museums from the previous day
Antibes
TUNNELS & TUNNELS

FRIDAY // Miles: 310 // KMs: 500
Bologna > Antibes
The penultimate day of the Black Run. For those wanting to visit one more car museum, you have the morning to squeeze this in.
Around 11AM, we leave the supercar triangle, taking the shortest route to Antibes in the South of France, via the Italian Autostrade. Yes it's a motorway - but a motorway with a difference. Tunnels galore cutting high through the mountains along the coast, full of fast curves and bends - and if your in any doubt - Harry Metcalfe (former Editor and Director of Evo) states it as the best motorway in the world.

There will be toll roads, but it's a fun blast down to the South of France for an informal social gathering in the evening.
HOTEL: Mercure Antibes Sophia Antipolis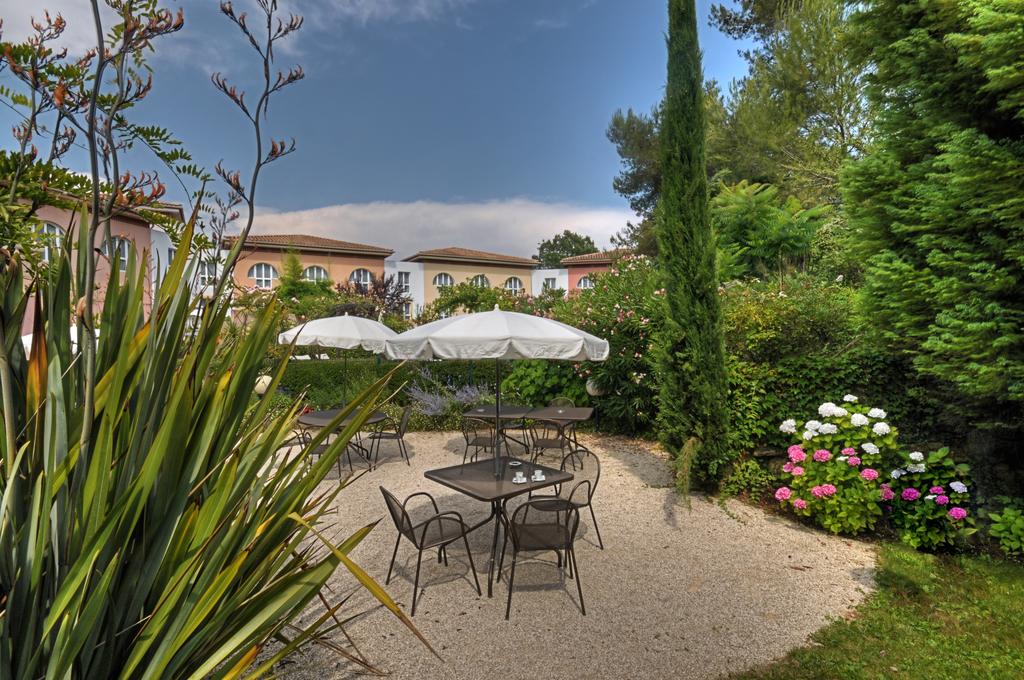 KEY POINTS OF INTEREST
Gorge Du Verdon
Kayaking
Hiking
Route Napoleon
THE FRENCH CONNECTION
SATURDAY // Miles: 240 // KMs: 385
Antibes > Gorge Du Verdon > Route Napoleon > Grenoble
Just when you thought the fun drives are over, we have one final epic run to complete.

Heading north from Antibes straight after breakfast via the renowned Route Napoleon, we head to what is arguably the most beautiful canyon in Europe, Gorge du Verdon. 700 metres deep and 25 km long, where the landscape is breathtaking. You'll have plenty of time to explore the area on foot or take a kayak down the river.
After lunch we'll regroup just before 3PM for our final run - a 4 hour blast using Route Napoleon through the Mountains of Provence, getting into Grenoble for around 8PM to conclude the Black Run.
HOTEL: Park Hotel Grenoble - MGallery by Sofitel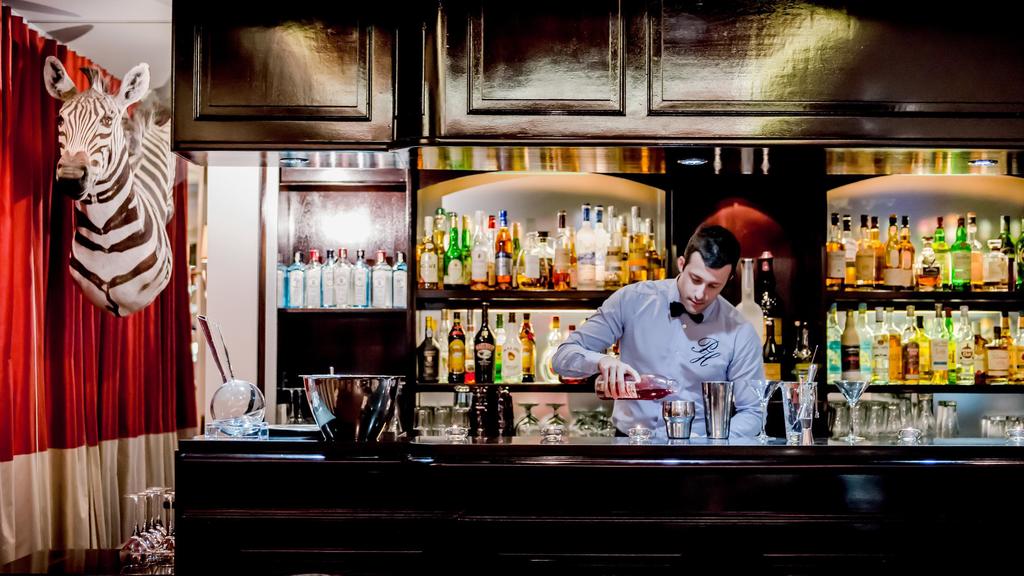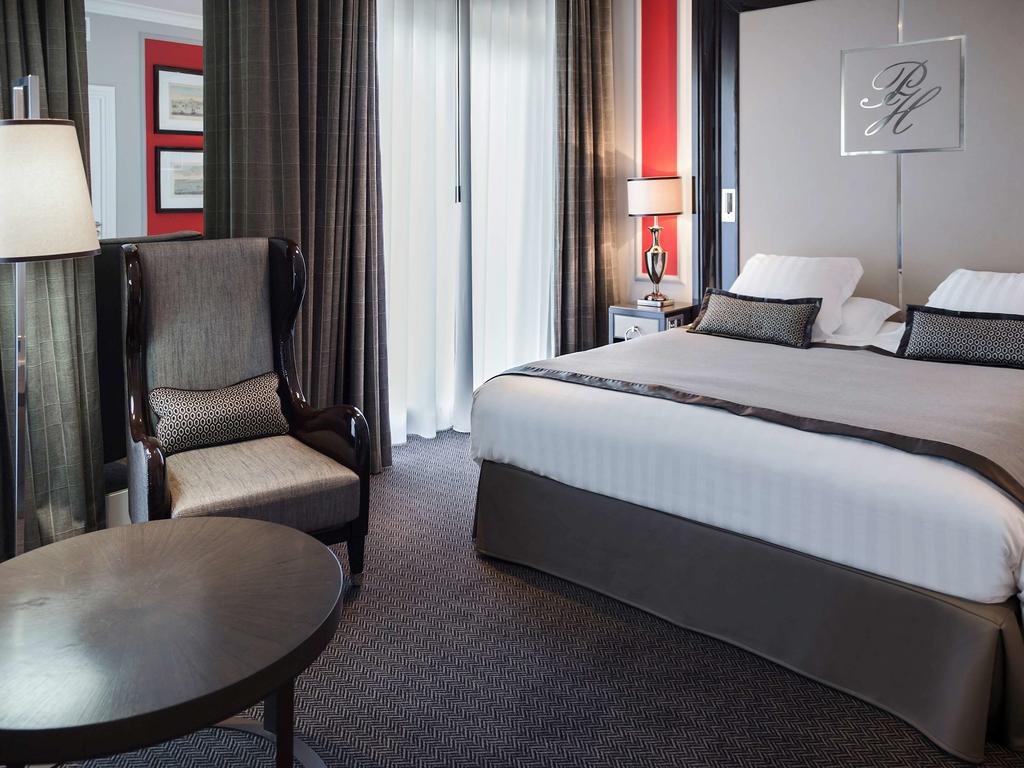 KEY POINTS OF INTEREST
Below is only available to those who extend their trip by a day
Mullhouse
Cite de L'automobile
THE LONG SLOG TO BLIGHTY
SUNDAY // Miles: 540 // KMs: 870
Grenoble > Calais
And so it all comes to an end.

Day 09 is all about getting home - a long drive back via the French autoroutes as we started on Day 01. Our lead car will only be there for the first couple of hours, and then it's upto each car to head back as they please.

Due to the long distance - we've ensured there's a 3 hour time buffer for you to catch the shuttle back to Calais. However if you prefer to have a flexi-ticket for the return leg, we're happy to arrange at extra cost.

And for those of you who are able stay in Europe one more day, we'll be taking a detour to Mullhouse to visit the Cite de L'automobile - voted the best car museum in the world by Jalopnik. In addition to breaking up the long drive back into two days, back to Calais, you'll get to experience what is one of the largest museums dedicated to cars, and motorsports, in the world.
HOTEL: TBC - If extending tour
FREEDOM TO DRIVE
Its up to each individual car to decide whether they want to follow our lead car, overtake and go at their own faster pace, or have a lazy but relaxing drive through the awesome scenery independent of the convoy.
FOOD, DRINKS, TOLLS & TICKETS
All food, drinks, & tickets for entry to points of interest throughout the tour will have to purchased direct from each vendor unless otherwise stated and are NOT included in the cost as part of the tour.

The first dinner will however be complementary and breakfast is included throughout the full length of the Black Run.
THE ROUTES
Exact routes for the each day will be revealed the night before, on check-in at each hotel.
You will all receive a digital route, via a weblinks for Google Maps, in addition to a digital PDF route guide, listing the roads, distances, and time required to traverse each section, with GPS co-ordinates.
Major points of interest will be highlighted, with sufficient time scheduled for a long enough stop to explore these destinations. Each car is welcome however to do as they please, taking a longer, shorter or multiple breaks independent of the convoy.
HOTELS
We'll be picking only the coolest or quirkiest hotels, whenever possible with a 4 star rating* and parking facilities. We will be hitting a new region daily, so having a relaxing space to re-energise for the next day is really important. And of course breakfast will be included.

Each car will get their own private double or twin room. Hotels will be confirmed prior to taking payment for spot on the Black Run, so you know exactly what you'll be getting.

We can additionally source 5 star hotels on request for an additional fee. Please contact us for further information.

*There maybe occasions where a 4 star hotel may not be available due to the location or facilities. In this case, we would either book something that's slightly further from our intended location or book a 3 star hotel that meets our expectations.
DRIVING BREAKS
We will provided suggestions on where and when to take breaks, but all cars are free to go and do their own thing. We will however suggest what time you should head out, to ensure you reach the hotel at a reasonable time of day or evening.

IT'S NO RACE :)
Needless to say, this is a tour of some awesome roads, and it is upto each individual car and driver to ensure they traverse the routes safely keeping to the rules of the road. We cannot be held liable for any damage, wear and tear or any other form issue that may occur with you or your car. Rest assured we would naturally do our best to help you should you have any issues with your car.
LAUNCH PRICE
We're offering a discounted rate of 25% to the first five spots only when booked before New Years Day 2019.

No deposit is required to reserve you spot before 15th December 2018.

A £200 deposit will be requested after 16th December 2018 to secure your place.
Full payment requests will be sent out in February 2018.
All intellectual property & design is wholly owned by Shueb Chowdhury @ SCDB Limited